WE HELP TRADESMEN GET MORE CUSTOMERS
Helping all trades to become more successful & generate more business
I would most definitely recommend Success4Traders to others. The service was fast and the end product was excellent quality!
Seb Norris
|
Carpenter
|
Hampshire
Success4Traders were very easy to deal with. They responded to all of my requests very quickly and I'm really happy with the finished result.
Ben Muir
|
Heating Engineer
|
London
Excellent service, fast turn around and high quality work, I've used Success 4 Traders twice so far and will also be using them in the near future.
Extremely quick response and turnaround. I gave a brief outline for the logo concept and it came back exactly how I pictured it. Fantastic company, will use again in the future.
Peter Ravel
|
Plumber
|
Cheshire
My experience with Success4Traders was awesome from start to finish. From the first consultation call all the way to final handover was seamless, reliable and stress free.
Luke Killian
|
Alarm Installer
|
Cornwall
Success 4 Traders was great to work with they really make the whole process easy fast and pain free. Great customer service, 100% happy with the quality & accuracy of products that were delivered very quickly.
Trent Feeney
|
Chimney Sweeper
|
Yorkshire
Top quality service. Professional design and customer service throughout the process from first point of contact all the way to project completion.
Mario
|
Hydrographics
|
Cyprus
We have recommended Success 4 Traders to many friends within the building industry as we were thoroughly impressed with the professionalism, price and service.
Matthew Rimmer
|
Plasterer
|
Middlesex
Great customer service and very professional, the most professional and on time service I have ever used.
Mickey Costello
|
Locksmith
|
Derbyshire
Working with the guys from Success 4 Traders is easy and things get done on time.They have high standards when it comes to delivering outcomes.
Paul
|
Builder
|
Lincolnshire
I find that success 4 traders is able to work with our initial design brief and provide a final concept with a professional and no fuss approach.
Alfred
|
Decorator
|
Nottinghamshire
Success 4 traders were fantastic at getting a series of logos re-designed for all of my services and turned them around in record time! I recommend them to everyone.
Doug Harris
|
Landscaper
|
Berkshire
Whatever your trade, we'll help boost your sales
Bricklayers
Builders
Laborer
Carpenters
Carpet Layers
Tattoo Artists
Hairdressers
Garage/Vehicle Services
Alarms/Security
Central Heating Systems
Electricians
Kitchen Fitters
Landscapers
Mechanics
Pest Control
Cleaning Services
Driveways/Patios/Paths
Fencing/Gates
Paint & Decorators
Steel Fixers
Pest Controllers
Plumbers
Roof Tilers
Shop Fitters
Audio Visual Technicians
Blacksmith/Ironwork
Transport Services
Wall & Floor Tilers
Window Fitters
Locksmiths
Scaffolders
Plasterers
Restaurants
Health/Fitness Professionals
Beauty Professionals
Loft Conversions
Services at a glance
Helping all trades to become more successful & generate more business
Checkatrade Revamp Package
We will transform your Checkatrade Profile into a sales making machine using attractive banners and text
Website Development and Design
Where we design and build attractive websites that convert visitors into sales
Written Content
We craft beautiful content that makes people want to do business with you
Case Study Creation
We create professional case studies of your work to help build trust and credibility with potential customers
Facebook Page Creation
Where we design you a professional looking Facebook Page that helps promote and grow your brand
Rank On Page 1 of Google
Where we help your website get more leads and enquiries
Site Board Design
Where we design eye catching site boards that help advertise your business
Visual Presence Package
We improve ALL your visual content including banners, infographics, leaflets and flyers
Website Improvement
Where we Improve your existing website to help convert more visits into SALES
Packages
Browse our start up packages and also our Monthly subscription packages
Stationary Design
Where we design and print your stationary to help inject professionalism into your company's image
Logo Design
Where we strengthen your brand's identity by creating a logo design it actually deserves
Got a Query?
Get in touch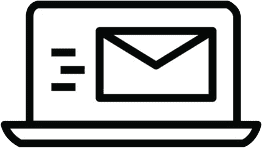 Get Useful Tips & Tricks Straight to Your Inbox
Want weekly emails about the latest best practices and strategies on how to grow your tradesman business? By signing up, you will get the best tips & advice delivered straight to your inbox regularly!