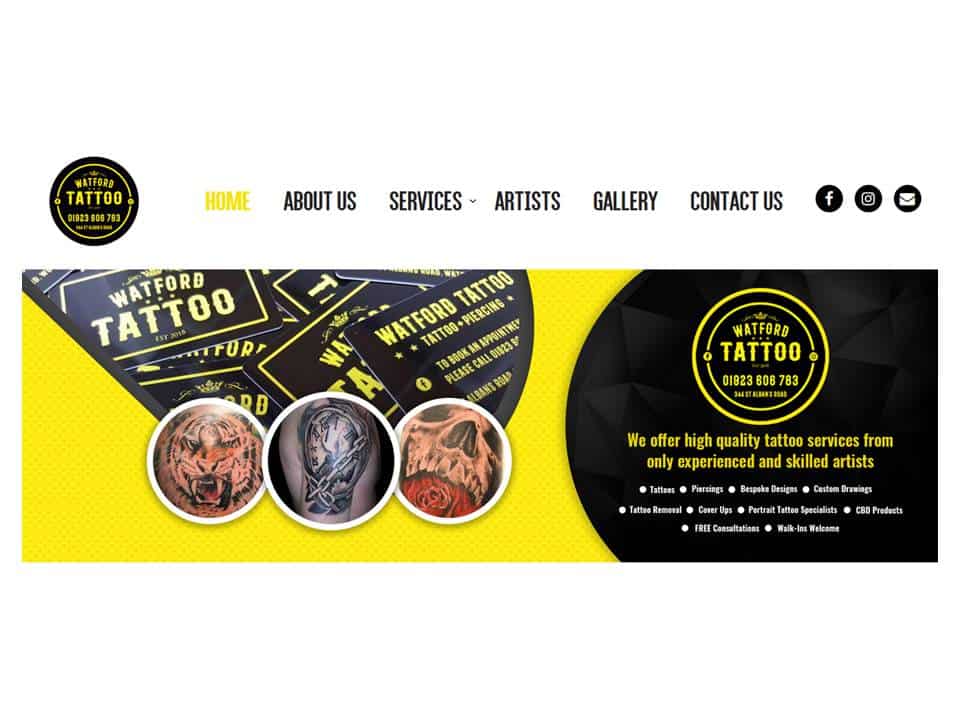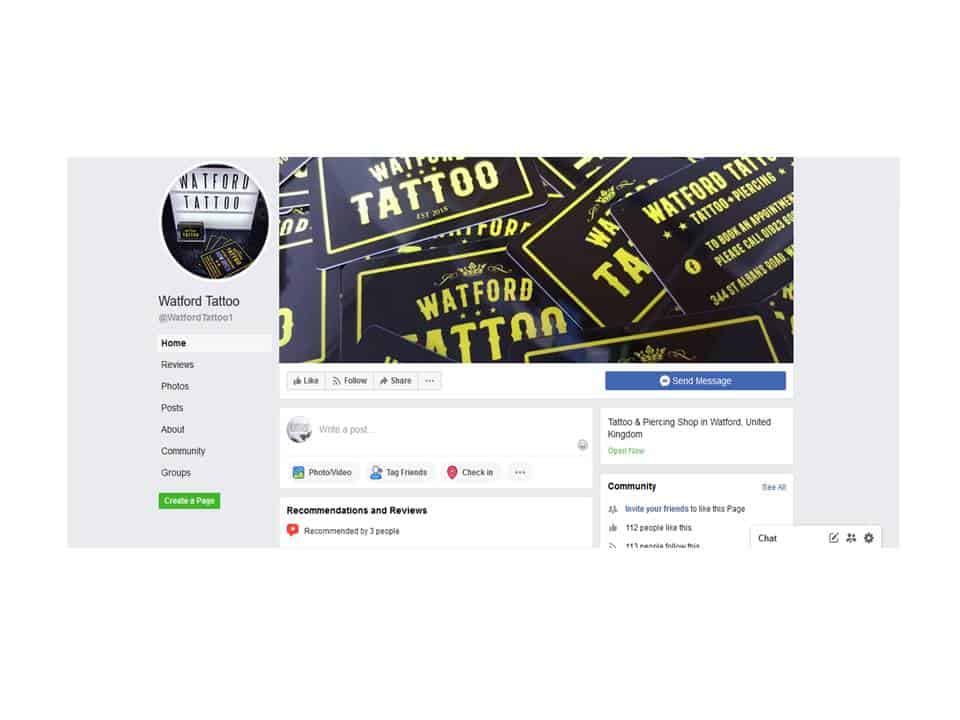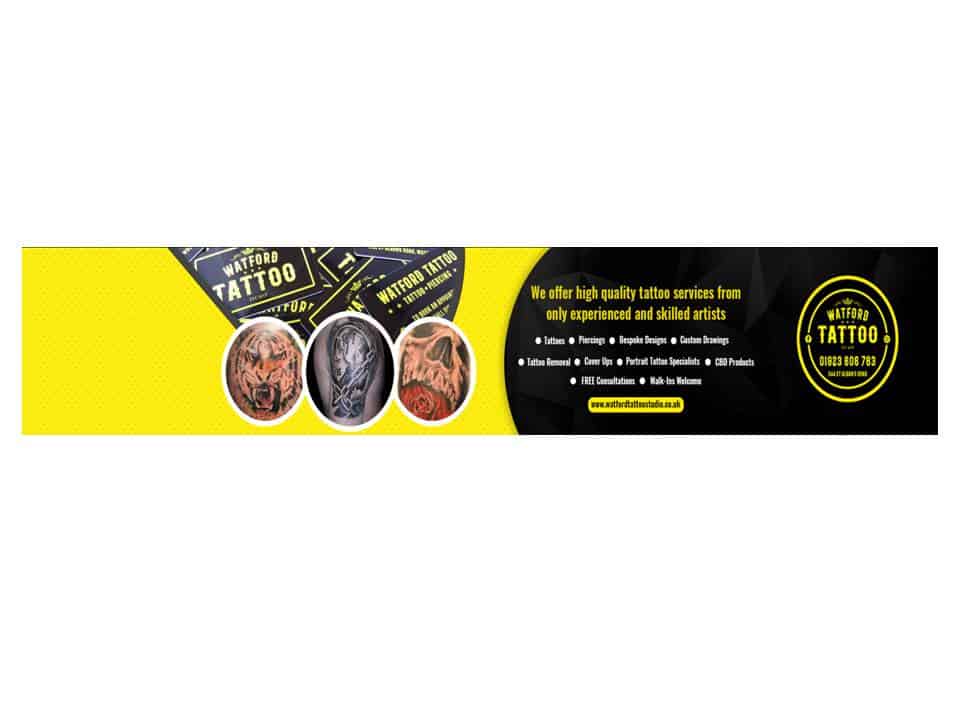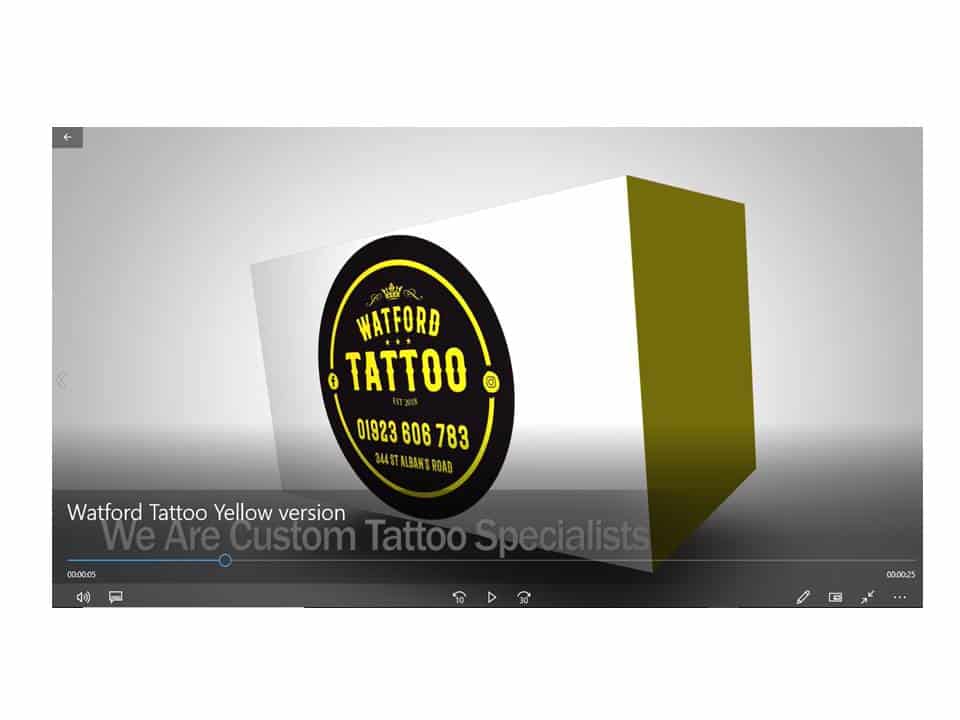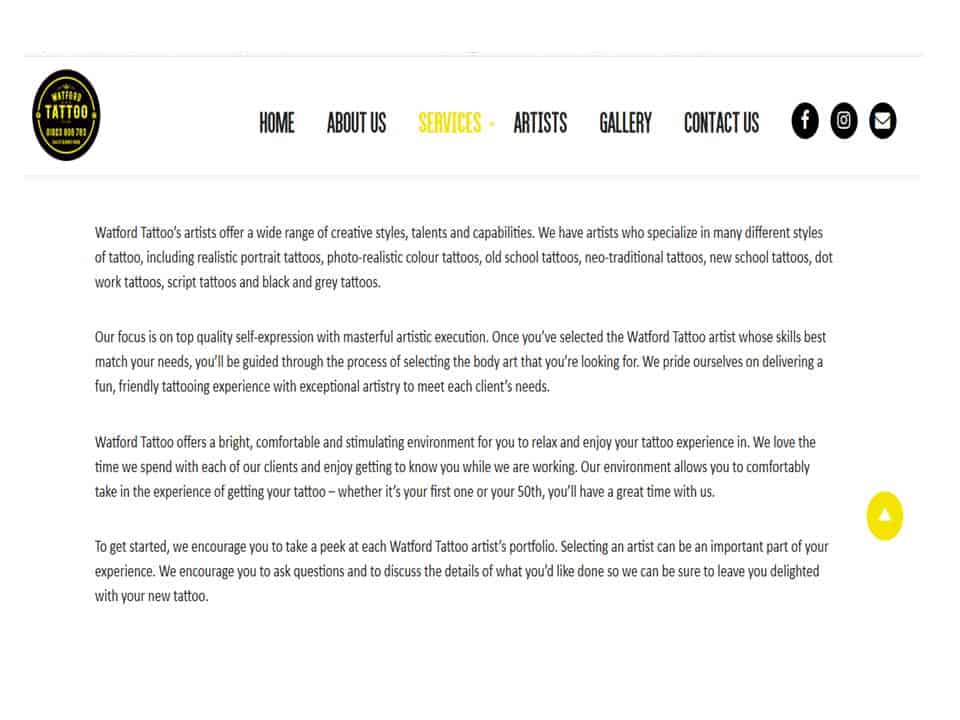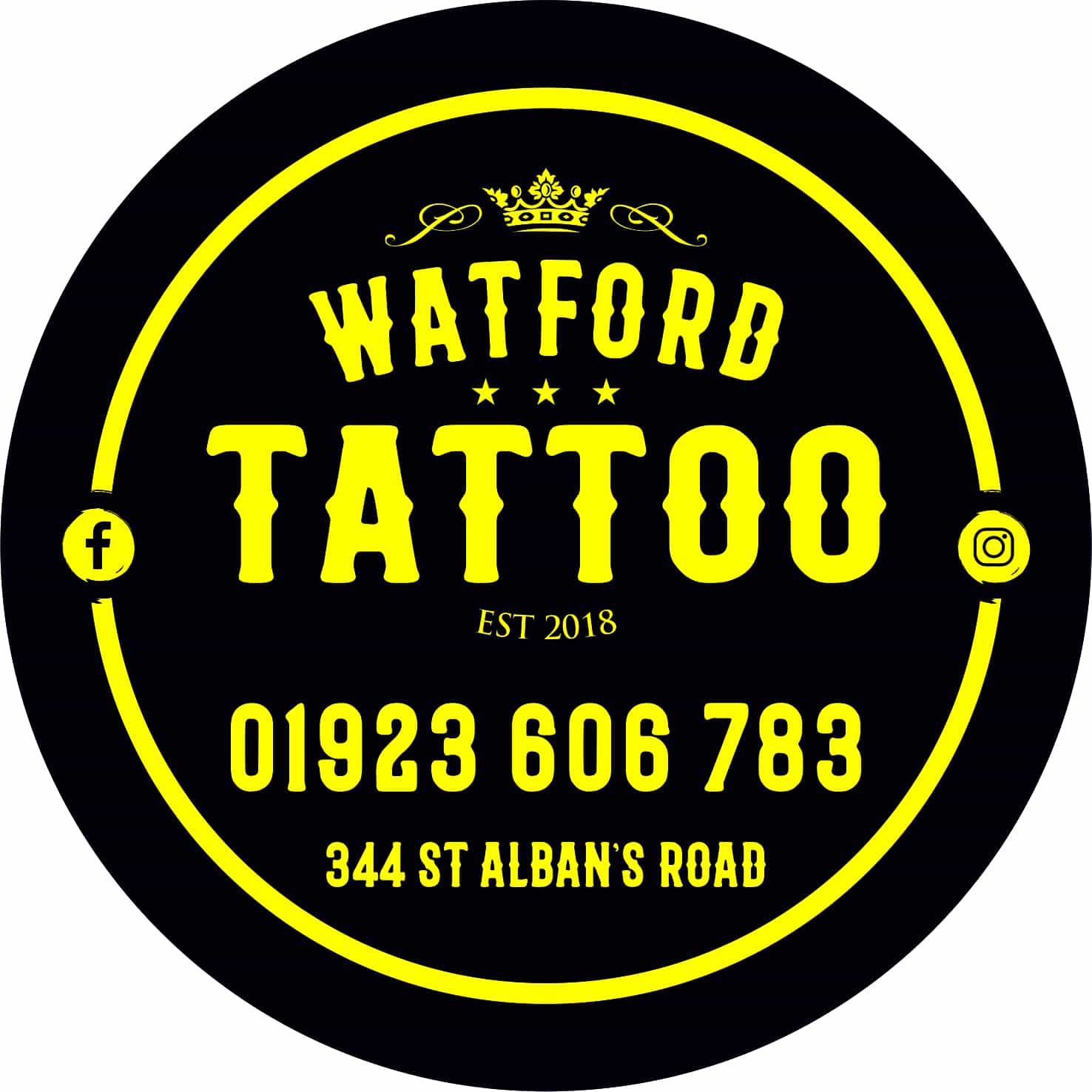 Watford Tattoo Studio is a custom design tattoo studio operating from Watford town centre in the county of Hertfordshire. They offer a number of services including Bespoke Tattoo design, Cover Ups, Piercings, Tattoo Removal and Tattoo Aftercare.
Overview
Watford Tattoo contacted us as they wanted to gain more exposure and attract more customers to their services. The main goal was to highlight their high quality work throughout their online presence. We will be creating a new website, whilst also adopting an SEO strategy to help increase website visits. We will also be creating unique content for the website and improving their social media channels to promote more engagement and interest in the work they offer.
We Delivered
Bespoke Website Design
WordPress Development
Multisite Functionality
Facebook Page Creation
Keyword Rich Written Content
InfoGraphics
Search Engine Optimization
You- Tube Banner
Promo Video
Logo Design
The Results
Creating a brand new fully responsive website and a Facebook Page has increased the credibility and trust factor of Watford Tattoo. Their new and improved online image has allowed them to showcase their work through photos, videos and customer testimonials. The SEO campaign focusing on high quality backlinks has resulted in an increasing amount of organic traffic.
Overall Watford Tattoo has seen the following benefits:
An increase in enquires from the Website
An increase in enquiries converting into sales
An increase in visitors to their website
An overall increase in enquiries due to their complete online redesign
An increase in sales generated through their online marketing tools
An increase in high quality leads
Interested in Discussing a Project Similar?
We're always happy to discuss your project with you and put together a free proposal, just fill out the form on our contact page or give us a call to get started.